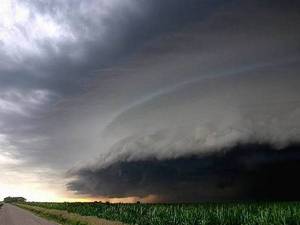 Plenty of Scientific Facts Contradict Information Found in the Bible so Why Do Fundamentalist Christians Only Despise Origin Theories?
What do fundamentalist Christians and other religious fundamentalists have against the theory of evolution? Why do they seem so upset by the very idea of evolution? Evolutionary theory contradicts the literal story of Genesis as found in the Bible. However, a lot of scientific
knowledge contradicts parts of the Bible. For some reason, scientific knowledge or facts which contradict literal interpretations of parts of the Bible other than those in contradiction to Genesis in particular simply don't fall under fundamentalist Christian fire.
The Theory of Evolution evokes extreme emotions in fundamentalist Christians and other religious fundamentalists for some reason. They openly express disdain, fear and outright hatred of everything to do with the Theory of Evolution.
Fundamentalist Christians in America feel so strongly about the Theory of Evolution that they throw fortunes at getting it stricken from existence. The Christian Right in America lobbies aggressively to get evolution removed from public school curricula. Fundamentalist Christians have even created "Creation Museums" to counter the theory of Evolution at the cost of millions of dollars. The Christian Right in America is very upset with the Theory of Evolution.
So why do fundamentalist Christians feel threatened by that particular theory - evolution - but not by other scientific theories of natural processes such as erosion, eutrophication, or genetics? Why aren't they laughing at people and calling them stupid for accepting the theory of plate techtonics, too? Why don't fundamentalist Christians attack people for accepting geometry, geology, meteorology, and chemistry?
Why are fundamentalist Christians so focused on only those scientific schools of thought which contain elements contradictory to the literal interpretation of Genesis but not those which contain elements contradictory to other portions of the Bible?
My theory is that the book of Genesis deals with the nature of man himself and the nature of life. It defines man as a divine being created in God's image and sets him above all other thing excepting God himself. The Genesis story in the Bible leads to the idea of man possessing a soul,
given to him by God.
The Theory of Evolution places humanity as part of the world which gave him life and identifies mankind as a species of animals. That is counter to the nature of man described in Genesis.
People have strong emotional feelings about the divine nature of man, made in God's image. If pi is a tiny bit larger than exactly three or if science shows that the world has never been covered by a global flood, nothing about the nature of man is called into question.
So it all boils down to self-image. Anything that threatens long-held ideas of self-image will create a strong emotional impact and create a backlash, much as the Theory of Evolution has among fundamentalist Christians and other religious fundamentalists.
Via:
AC