Well, it appears that she is headed the United States, for a short visit. She'll be visiting the 48th state to be inducted into the Union, also known as the Copper State. Where has she fled?
A) Kentucky
B) South Dakota
C) Arizona
D) Mexico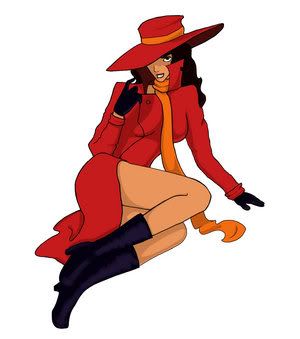 She wanted me to let you all know that she misses you godless heathens. She plans to buy a puppy dog and then travel to Mexico to train it as a SCUBA rescue dog. I made that last part up, but it wouldn't surprise me at all.
She's been busy and will be leaving for the States in mid-November. She also warns us to be on our best behavior because she may be getting quality internet access around that time and she is itching to bitch slap some people. Okay, I made up that last part, too. But, it also wouldn't surprise me.
So hop on over
to Misty's page
, admire her tattoos, add her as a friend, and leave her some love on her comment page.