From CNN,
another story
of a young girl being attacked by a family member:
Arizona police are looking for a man who they allege ran down his daughter and her friend because he believed his daughter had become "too Westernized."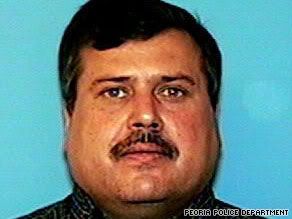 Peoria, Arizona, police said Wednesday that Faleh Hassan Almaleki, 48, struck his 20-year-old daughter, Noor Faleh Almaleki, and her friend Amal Edan Khalaf with a vehicle he was driving in a parking lot Tuesday afternoon.

Faleh Hassan Almaleki was angry with his daughter "as she had become too 'Westernized' and was not living according to [the family's] traditional Iraq[i] values," Peoria police said in a statement released Wednesday.

Noor Faleh Almaleki is hospitalized with life-threatening injuries, according to the statement. Khalaf, 43, received injuries that are not life-threatening but is still in the hospital, police said.

Noor Faleh Almaleki lives with Khalaf, police said.

Faleh Hassan Almaleki was last seen in a gray or silver Jeep Grand Cherokee, police said.

No further details were immediately available.
While religion is not specifically mentioned, it would be a safe bet that Hassan is a religious man. I'll grant that there's a chance that I am wrong, and I don't like to jump on every bad thing in the headlines and say "ah ha! Religion caused this!" However, there is a certain mindset that people capable of running over their daughter have that tend to be associated with religious belief, even if it is not a cause.
This is similar to
Honor Killings
, which are about as tribal as anything you will find in The Bible or the Koran. What is sad is that this man presumably chooses the United States as the place to raise his family, and presumably blames his daughter for naturally acclimating to her environment. He should have ran himself over.
And I say presumably since we don't have too many facts at this point and final judgments should always be reserved until enough facts are present. But I find "honor killings" to be among one of the most heinous crimes that can be committed. Hopefully she lives, recovers fully, and goes on to have a husband of her choice (or a wife!), lives free of subjugation, and prosper as a free woman.