Warning: Most of these links contain material considered in some places to be unsuitable for children.
Well, admittedly I was not expecting to make a sequel to my original post, but this story that hit Norwegian papers this morning is too interesting to let go without further comment.
So here is what happened:
A tiny (3 people), but publicity hungry "erotic, non-profit ecological organization" called Fuck for Forest simulated sex during yesterday's Ascension day sermon in the Oslo Cathedral. The reason was to protest the disqualification and firing of one of the most liberal and controversial priests in Norway.
http://www.fuckforforest.com/previews/Movies/FreeChurch/111/1.mov
Here's a couple of the pictures which hit the online front pages of the major tabloids: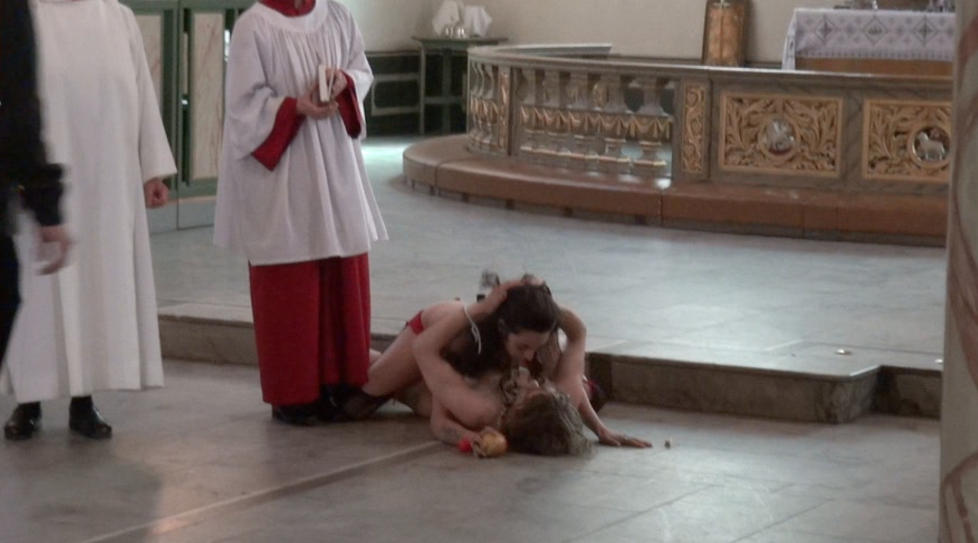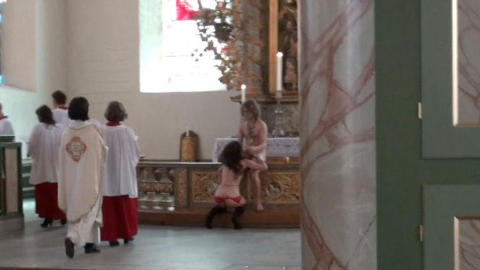 Personally, I agree that it might be a bit over the top disrespectful, but mostly it's completely harmless fun where the only thing hurt is people's sensitivities. Of the 5-6 people I've talked to about it today, that's also the general opinion. They got fined about $1500 by the police for the stunt, which is about the same fine as going 20 mp/h over the speed limit on the highway.
The reader comments are generally split to the favor of it being over the top, and a lot of people starting to argue. And, of course, the occasional "professional complainer" religious person explaining why it hurts them so much to see something like by citing verse.
So what do you think? Mostly just funny and harmless? Or way over the top and completely inexcusable?
--------------
Reactions:
-Gelius: "Such stunts shock me! Support is nice, but this is a bit over the top."
-Church leaders: "We are saddened." (and in other news...)
Best reader comment yet: "They should try doing the same in a Mosque in Pakistan."
--------------
Side notes:
-In 2004 the same group of people had public sex during the Cumshot's performance at the largest festival in Norway which caused quite the brouhaha.
-Last year, the Bishop of Oslo (for which the Oslo Cathedral is the "home base") fired the priest Einar Gelius (EG) after he published a very free spirited book called "Sex in the Bible":
The book contains descriptions about the divorced priest's sex life, claims that the Bible tells story of group sex and fetishes, and that the Church teaches that sex is shameful and regrettable. I usually call such things "spot on"-books. ;)
-The church and bishop were roundly criticized for this and a lot of people were left very disappointed.