Look out Higgs!
Geneva, 20 November 2009. Particle beams are once again circulating in the world's most powerful particle accelerator, CERN's Large Hadron Collider (LHC). This news comes after the machine was handed over for operation on Wednesday morning. A clockwise circulating beam was established at ten o'clock this evening.
You can follow the whole thing
on Twitter, also, @CERN
.
That is where I was shown this gem; the control panel for the largest physics experiment ever!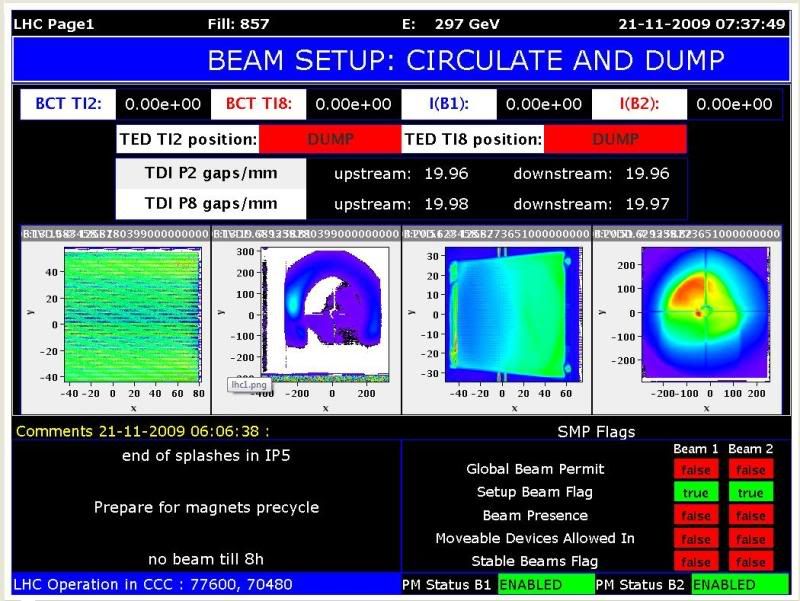 Neat!
Of course it wasn't long before someone had fun with it.