It would be unfair to paint all of religion and its followers on the actions of an individual. It is also unfair for religion to wash their hands of every religious person as soon as they do something illegal and/or immoral by claiming they were "not really a Christian". At the very least, the type of gullibility that religion needs to thrive and actively encourages by claiming faith a virtue and doubt an evil leads to people like Alan Bushey and Tammy Lewis committing
heinous acts in the name of faith
.
The leader of a Washington state religous sect believed god would bring a dead follower back to life if he left the rotting body on the toilet long enough.

It didn't work.

Now a judge has sentenced Alan Bushey, 59, of Necedahof, to two years in prison for hiding Magdeline Alvina Middlesworth's corpse on the toilet of another follower, Tammy Lewis, for two months last spring. Middlesworth, 90, moved to Necedah from Washington state in 2005 to join Bushey's sect, the Order of the Divine Will.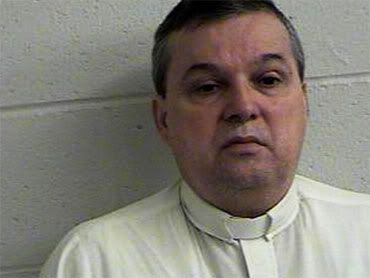 Of course the story cites a possible ulterior motive for Bushey to conceal the corpse for 65 days before being discovered by investigators sent by a concerned family member.
Middlesworth became involved with the sect after reading a mailing about it, Steinman said. She ended up moving in with Lewis, now 36. Prosecutors said Middlesworth and Lewis shared a bank account in which Middlesworth received her Social Security payouts and stipends.
Bushey claims he did not take money from her even when she was alive and she offered, but it seems implausible that Lewis didn't given that they shared a bank account. Assuming she died of natural causes since she was of advanced age, we could then say that the biggest crime committed was against the children of Lewis that were living in the house where the body sat decomposing.
Roemer, who called the case "horrific," said living with a rotting corpse devastated Lewis' daughter, now 16, and son, now 14. District Attorney Scott Southworth said they had to use a bucket in a closet for a toilet. Bushey told them that a demon was making the body decay and that they weren't praying hard enough to bring Middlesworth back to life, Southworth added.
Most, if not all, religious folks would dismiss this as the result of a random nut job or two and I would agree. But their religion encourages this type of behavior in nut jobs and their gullible followers. Believing in the dead being resurrected, the miracles by prayer, or the emphasis on faith that suppresses the voice inside that questions the actions and teachings of not just God, but of the people who profess to speak for God and reveal their interpretations of their Holy Book. These are all qualities that are at least tacitly approved by the more sane of the religious flock.