Twain's Feast: Forgotten Foods Worth Bringing Back

Andrew Beahrs
Author, "Twain's Feast: Searching for America's Lost Foods"
Posted: September 23, 2010

Over the past two days, I've listed some of Mark Twain's favorite foods, from Bluepoint oysters to a wealth of fresh garden produce to raccoon. The first day was cautionary,
focusing on foods that have vanished
, perhaps forever; the second was more hopeful, and
included dishes that contemporary Americans can still enjoy.
But while writing
Twain's Feast,
I came to understand more powerfully than before that restoring our classic foods is an active process. It takes focus, and imagination, and energy, all of which I saw in the people working to restore the plants and animals that were once at the heart of American cuisine. So today's post is aspirational--a way of prompting thoughts about what can be done to bring back some of the diverse abundance that Twain took for granted.
Oysters in San Francisco Bay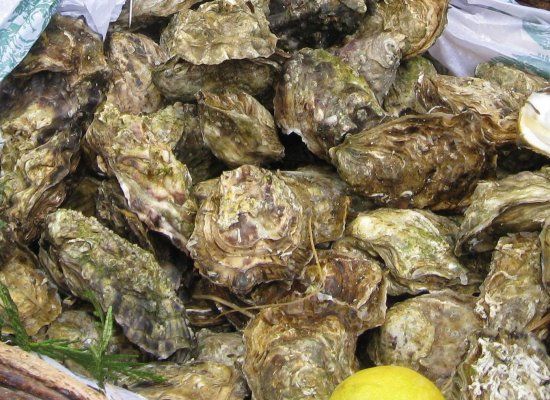 I included these in an earlier post as one of Twain's vanished foods. They're repeated here because, though mercury and other pollutants mean that San Francisco oysters won't be restored as a source of food in our lifetimes, they're worth bringing back for their own sake—and for the sake of the surrounding water.
Since an oyster can filter up to thirty gallons of water a day, even a relatively modest reef can help to clean up the water in small inlets. Meanwhile, the shells provide shelter for gobies and other small fish, which in turn, help to feed migrating salmon. Dungeness crabs and other species spawn in the cleaner waters around the reef. Once a food-end in themselves, San Francisco Olys are now a means to a healthier, more vibrant bay. And of course, like prairie-chickens and Tahoe trout, they're also worth preserving as a good unto themselves, and as part of an excitingly diverse world.
Continue Viewing the Slide Show HERE: