9 Community Gardens That Make An Impact
Huffington Post
Barbara Fenig
Posted: 07-21-10
Whether in the backyard of a school or spanning acres of a neighborhood, community gardens are crucial to contemporary life. These edible landscapes can exist in urban, suburban or rural green spaces and grow vegetables, fruits, flowers, and herbs. According to the National Gardening Association, 1 million new food-specific gardens will be planted this year. In the last year, over 7 million gardens were planted in the United States. With this abundance of gardens, we here at HuffPost Green decided to investigate some of the most impressive community gardening efforts in the nation.
We've put together a list of some of the best community gardens in the country but we know it's far from exhaustive. So we want YOU to send in pictures of your favorite community gardens.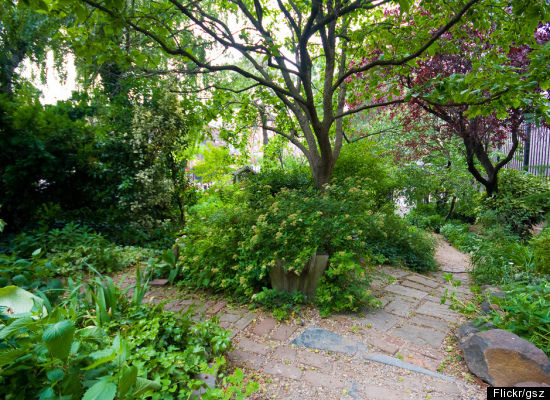 =
The
Liz Christy Community Garden
is New York City's first community garden. Notably, the community garden is located on land that once belonged to Peter Stuyvesant, Dutch governor of New Amsterdam. Founded in 1973 by Liz Christy and the
Green Guerillas
, a group of gardening activists,
the garden has become an important symbol of green life for New Yorkers. Today, the garden hosts vegetable, berry and herb mini gardens along with a wildflower garden, a grape arbor, and birch and fruit trees.
Check Out the Entire Slide Show
HERE
: