In mid October, 2007 my mother got a dizzy spell and fell into the shower while getting ready for work. She was, for the most part, unhurt in the fall but went to the emergency anyway. The doctors sent her home with orders to get some rest.
A month later she lost sight in her left eye. Back to the hospital.The doctors told her the tests showed a mass on her brain. The also told her that her insurance wouldn't cover the bill. They gave her steroids and sent her home saying ti wasn't life threatening.
Her health was fading fast so she went back and they found 2 more masses in her head. She was admitted. They did a biopsy and found it to be malignant. But we were told they were operable.
The Day Of her surgery they found out the 2 operable masses, were really one giant mass entangled in her brain, and inoperable. Glioblastoma multiforme.
She went home soon after it was mid December.
We were lucky enough to have one more xmas( I know it's a theist holiday, but meh) together. Some relatives made it down to see her as her health faded away. Hospice came in and made sure she was comfortable.
On January 9th 2008, I got the call from my brother.
She passed away peacefully in her sleep at about 6am.She was 53 years old.
I still have a hard time believing she's gone. I do get(an I am at the moment) teary eyed when I think about her.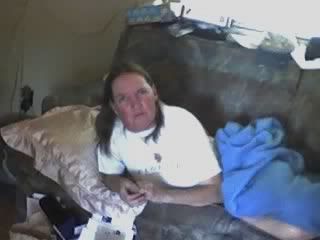 That's my story.