Assume or imagine you are a "money is no object" Silicon Valley executive looking for "play for pay" sex. Which of these two escorts would you choose: Alix Tichelman who at age 26 looks like she might be 44?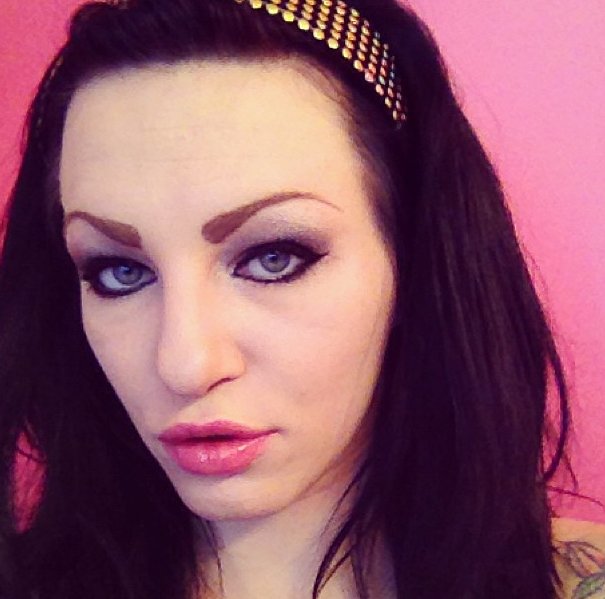 or Suzy Favor Hamilton, onetime Olympic champion who was, until recently, a high-en escort, and who at 44 looks like she might be able pass for 26, 28, or 30?:
Me? Given that choice, there'd be no hesitation in choosing Hamilton.
Tichelman is accused of basically murdering Forrest Hayes, a rich Google executive, via a drug overdose. Her boyfriend died a while ago under similar circumstances. Are there no more attractive call girls in the Silicon Valley or do you think his problem was needing/wanting to find one who was a source for heroin? Did he crave a "goth" experience with a girl with a crummy/slummy heroin-chic look? Like many of the men who use escorts, Hayes had a wife and children. Did he feel his life was too conventional? Had his marriage become sexless?
Certainly, a Google executive in the Silicon Valley would have had many very attractive escorts to choose from. In the course of my career, I've known a small number of models who were also doing escorting, and all of them had more native appeal, at least in conventional terms, than Tichelman. Two of those weren't even remotely "high end" in terms of their business plan. They were just Craigslist/Backpage escorts. Another one, age 19 at the time and an attractive redhead, worked for a high-end escort service in Los Angeles and fetched $1000 an hour for a few months until she caught genital herpes.
If there were a law requiring prostitutes at all levels to be licensed anonymously to eliminate those with seriously shady pasts, who are using heavy drugs, or who are carrying communicable diseases, do you think it would be a good thing?